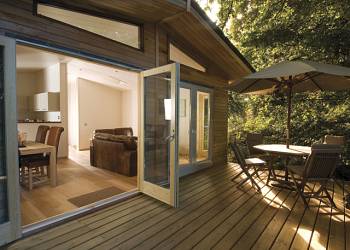 Indio Lake (Bovey Tracey ) - Indio Lake is perfect for locking yourself away from the outside world at any time of year, escaping to a tranquil hideaway surrounded by all the peace and beauty nature has to offer. Lovely walks exploring one of the country's most stunning, rugged landscapes, peppered with quaint pubs and traditional teashops, provide wonderful opportunities for those wishing for a little adventure.
offers: Holiday Lodges for hire.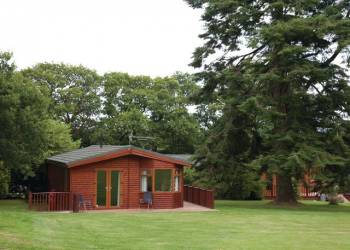 Ruby Country Lodges (Halwill ) - Ruby Country Lodges are a selection of luxurious holiday lodges that nestle amidst the grandeur of pine trees. They are located deep in the heart of Ruby Country which is renowned for its majestic swathes of unspoilt rolling countryside. Ruby Country Lodges is the perfect romantic escape for you and your loved one!
offers: Holiday Lodges for hire.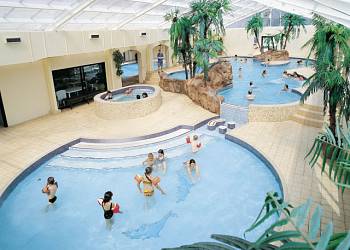 Welcome Family (Dawlish Warren ) - A great choice for a holiday in Devon Welcome Family offers you a wide range of accommodation and all the amenities of a large holiday centre – with the friendliness of a small park.
offers: Holiday Caravans for hire, Holiday Lodges for hire.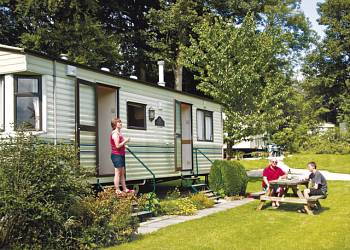 Woodovis Park (Tavistock ) - Enjoying a peaceful setting this small and friendly park nestles in beautiful countryside close to the award winning town of Tavistock.
offers: Holiday Caravans for hire, Holiday Lodges for hire.
The Log Cabin (Honiton ) - The Hills are a nationally important landscape and were designated an Area of Outstanding Natural Beauty in recognition of the special qualities of its natural and built environment. Being relatively unspoilt, the Hills offer a rare sense of timelessness. A network of hedges, mature hedgerow trees and small copses link a rich mosaic of semi-natural habitats. The area is perfect for walks, cycling and horse riding where the quiet bridleways and byways offer many opportunities to explore and enjoy the locally distinctive buildings, archaeological remains and natural flora and fauna. Sheldon is centrally located to explore attractions further away, such as the City of Exeter with its ancient Cathedral, High Street shopping and arts centres. Historic Honiton is also nearby, giving you a chance to find out more about the honey exports that gave the town its name and, a few miles south, you'll find the unspoilt beaches of Exmouth and the rest of the Jurassic Coast.
offers: Holiday Lodges for hire.
South View Lodges (Exeter ) - There are three secluded quality lodges at South View and they are located on six acres of lakes and woodland in beautiful Devon. All the lodges have a private feel to them. They are equipped with luxury hot tubs outside and log burning stoves inside which make them a perfect getaway any time of year.
offers: Holiday Lodges for hire.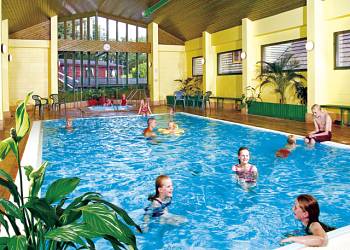 Watermouth Lodges (Ilfracombe ) - Nestling in a beautiful 12 acre woodland setting boasting magnificent views overlooking Watermouth Harbour and Castle, a warm welcome awaits visitors to this friendly family run park.
offers: Holiday Lodges for hire.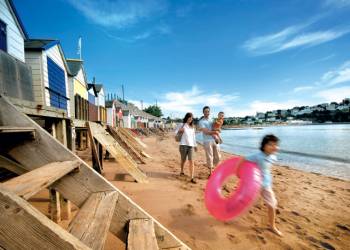 Torquay Holiday Park (Torquay ) - Commanding a superb location, only a short drive from Torquay's stylish waterfront and many award winning beaches, this scenic hillside park offers all you need for a family holiday in the heart of the English Riviera.
offers: Holiday Caravans for hire, Holiday Lodges for hire.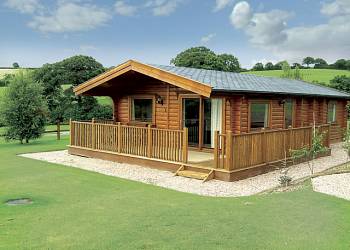 Dartmoor Edge Lodges (Exeter ) - Set along the fairways of the prestigious Fingle Glen golf course, these brand new Scandinavian lodges afford stunning views across rolling Devonshire countryside.


offers: Holiday Lodges for hire.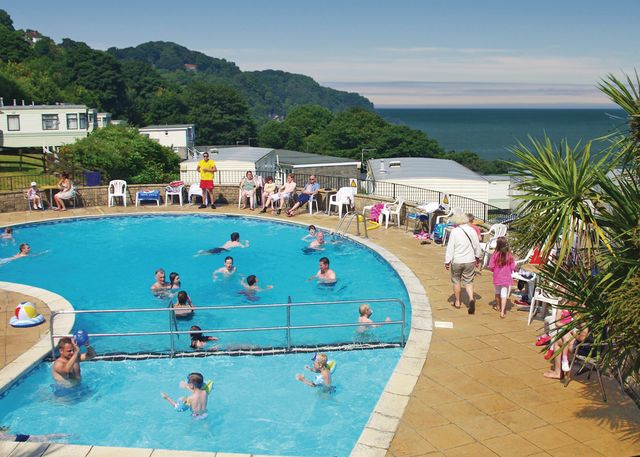 Sandaway Beach Holiday Park (Combe Martin ) - Sandaway Beach Holiday Park stands on a low cliff at the very edge of the ocean with breathtaking sea views. Three minutes walk down a picturesque stepped path brings you to Sandaway Beach, privately owned by us, a rocky foreshore and a sprinkling of sand but a real sun trap and haven of peace and quiet, but beware of the tides. A short scramble over the rocks takes you to our secret spot, Mermaid's Cove, this is truly a place of magic and tranquillity for that really quiet swim or sunbathe.
offers: Holiday Caravans for hire, Holiday Lodges for hire.